Alternative Rock Radio Imaging
A Sassy and Snarky Female Voice For Your Rock Radio Imaging!
We might be living in the golden age of streaming, but even with all this choice at our fingertips, one thing is clear—traditional radio still has its place. Whether it's tired commuters tuning in on their way home or office workers listening to their favorite station day in and day out, radio stations still have many loyal listeners. Maria Pendolino is a trained alternative rock radio imaging voice over talent with years of experience providing radio imaging to stations playing all kinds of genres, including alternative rock.
Many of these loyal listeners choose to turn into alternative rock radio. Though alt rock first became popular in the 1990s, it still has a broad audience. Something about distorted guitars, heartfelt lyricism, attitude, and catchy riffs keeps listeners engaged. If you run a radio station that plays all of the alternative rock hits of today and yesterday, you need alternative rock radio imaging voice over for your station that packs just as much excitement and energy as the songs you play. Maria's youthful, sassy, sarcastic voice has provided unique and professional radio imaging to stations across the country. Will yours be next?
What is Radio Imaging?
Radio imaging refers to the branding and station-specific announcements on a radio station. They are often used to announce the name of a station but can also be used to advertise promos or jingles. An imaging voice talent is a person providing all of these reads on-demand! Examples of radio imaging include:

Music beds,

which is the music played underneath announcements on radio stations

Sweepers,

which are the announcements that identify the radio station you're listening to (

ex: You're listening to [radio station name], serving the Tri-City Area

)

Drones,

sound effects that are designed to increase interest and anticipation

Stingers,

a sound effect that "punctuates" statements or phrases made on live radio

Drop-ins,

an audio clip that is cut from a show or movie

Listener voices,

which feature members of their audience announcing a show

Jingles,

a short sound element that blends in your radio station's catchphrase or slogan

Promos,

which are used for advertising a radio program, a contest, etc

Listener audio shout-outs,

which are used to call out listeners who call in

Liners,

usually in the form of a quick introduction to a program

Intermittent announcements

can split up the broadcast and introduce radio segments  
The Importance of Alternative Rock Radio Imaging Voice Over
Radio imaging, when done correctly, contributes to a radio station's identity and helps create a sense of familiarity for listeners. Radio imaging is an important part of any station's branding and marketing and is often tailored to appeal to the demographics of a particular radio station. So, for the alt rock genre – that includes a little bit of sass and maybe some sardonic sarcasm. Other benefits of radio imaging include:

Helping listeners identify your station while scanning

Giveing your station a professional feel 

Acts as a form of advertisement for your radio station

Allows you opportunities to get creative with your on-air presence 

Help make your alt-rock station more memorable (jingles and jokes get stuck in people's heads!)
A Brief History of Alternative Rock Radio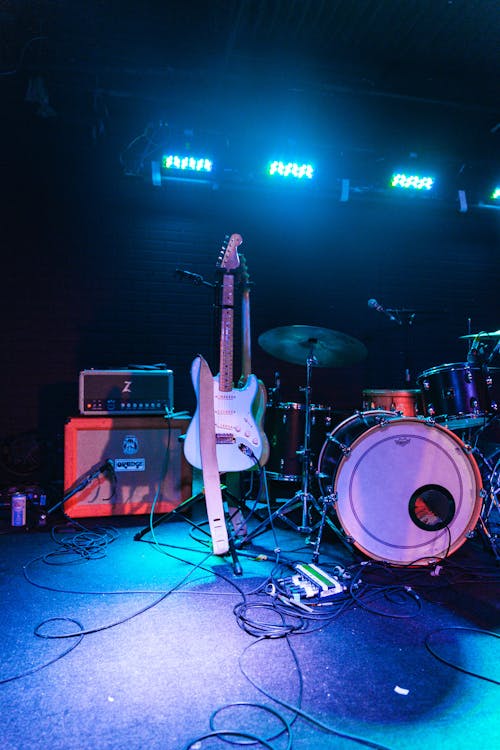 If you're a fan of alternative rock radio, then you probably know that the genre first emerged in the 1970s before peaking in popularity in the 1990s. The word "alternative" simply means that the music is distinct from mainstream, commercial rock music. It draws inspiration from and is related to the punk rock ethos of "DIY" that was popular throughout the 1970s and 1980s.

However, even in the 2020s, the popularity of alternative rock radio is alive and well. Studies show that just about half of listeners are rock music fans, with Millennial and Gen X demographics making up the largest representation of fans. Every town and city will indeed have at least one alternative rock station playing the hits of yesterday and today.

Some popular alternative rock bands include R.E.M., the Red Hot Chili Peppers, Radiohead, Pearl Jam, Sonic Youth, and more. If you listen to alternative rock stations, you are likely to hear many songs by these artists—even to this day. And, you're hearing current touring bands too! Like Animal Collective, Manchester Orchestra, The Strokes, 408, Inhaler, and Day Seeker.
Finding the Right Alternative Rock Radio Imaging Voice Over
With alternative rock stations still alive and well on the air, finding appropriate branding for each station is more important than ever. This includes a station's radio imaging. Deep in the identity of alternative rock radio is offering something different than the mainstream options. This, combined with the desire to market for both the Millennial and Gen X age groups who are most likely to be listening to alternative radio, should inform your stations' sound.
Why Leave Radio Imaging Up to the Professionals?
By working with a professional imaging voice actor, you can find the right tone to engage your audience. They can pull from their professional experience to create the right tone for your radio station. 
As a professionally trained singer, Maria can also sing your jingles. She can even work with you to find the right tone of voice for your station, so don't be afraid to get in touch if you "still haven't found what you're looking for" (catch that, U2 fans?)